How do i change my centova cast server admin or login password ?
Preguntes Freqüents - FAQ
To change your password for your centova cast server.
Login to billing at https://my.yesstreaming.com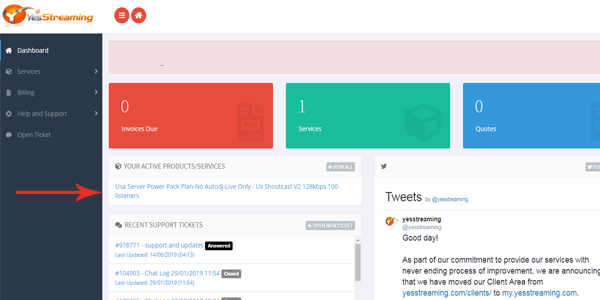 Select your server, There you can change your password.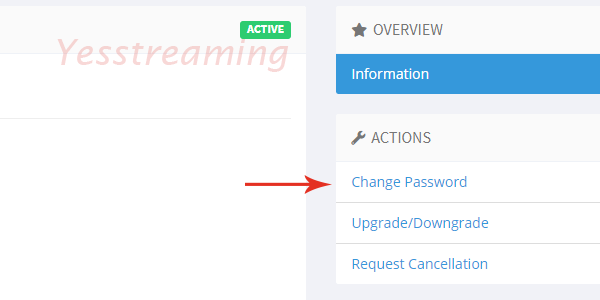 do not use forgot my password in server control panel
Ha estat útil la resposta?